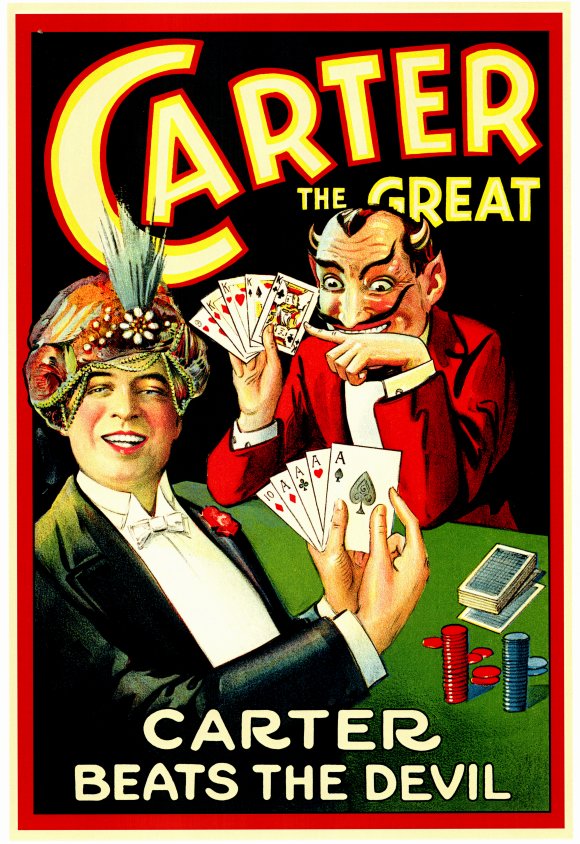 This book was an amazingly and engrossingly phenomenal read. Picked up at random from the Westminster Public Library in a pile of books claiming to be related to U.S. Presidents, the decadently detailed book jacket and description demanded that I take the book home and enjoy it thoroughly, which I promptly did.
Charles Carter is a prominent magician at the height of Warren Harding's presidency in the late 1920s. When President Harding is found dead in his hotel room mere hours after participating in Carter's breathtaking final act, the Secret Service immediately try to track the magician down for questioning – which is much easier said than done. After thoroughly gripping us with this overture, author Glen David Gold* launches us down the serpentine path that led a young Charles Carter to where he is today while weaving a mysterious plot of intrigue and assassination rich with characters both fictional and real that we come to care about deeply. His revelations about how some magic illusions work are amazingly in-depth while honoring the magician's code of never revealing too much.
I highly recommend this book to anyone who is interested in magic, the 1920s or adventure/romance. An excellent read.
*I was surprised/pleased to find out that the author attended UCI (ZOT!).