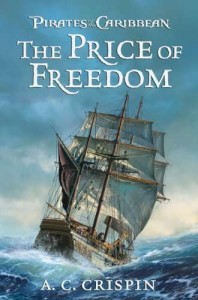 Amazing!!!! It answers almost every single question that has arisen about Jack Sparrow since discovering his delightful character in the first film. It's practically a complete back story, but does so with a gripping narrative and a story that is as lush and vibrant as any locale we've seen Jack visit in his four films.
Also makes me want to pick up the junior novels that delve into Jack's childhood to see what other gems are out there to glean about Jack Sparrow.
I also want to pick up A. C. Crispin's other novels (she does Han Solo's backstory!!!).